In the US we spend almost 6 hours a week cleaning. No room is more in need of a deep clean than our living rooms, the seat of the family home. From dusting to pillow fluffing, keeping this central part of our home clean and tidy is essential for our wellbeing and productivity. Luckily Go 2 Girls are on hand with our best living room cleaning checklist.
#1 Clear Out The Clutter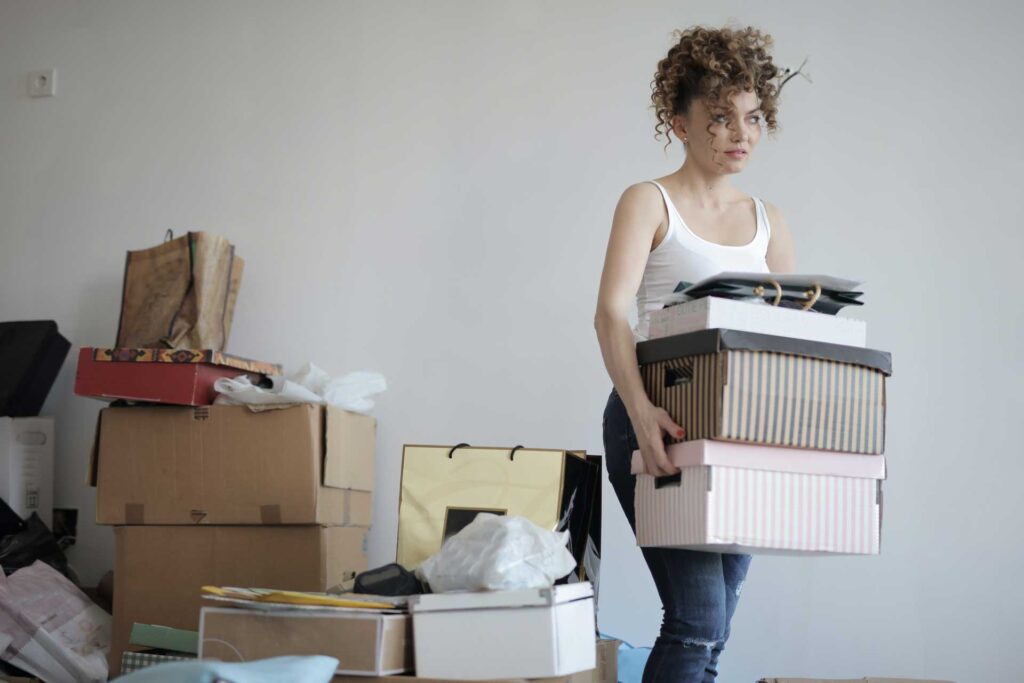 The first step to your living room cleaning checklist is to neaten up and prepare the available space for cleaning. Open the curtains, throw out the rubbish and tidy away any toys, books and general living-items that are sitting on surfaces that need cleaning. Set yourself a 30-minute window to limit this to a general clean-up before you begin your general or deep clean.
#2 Get Dusting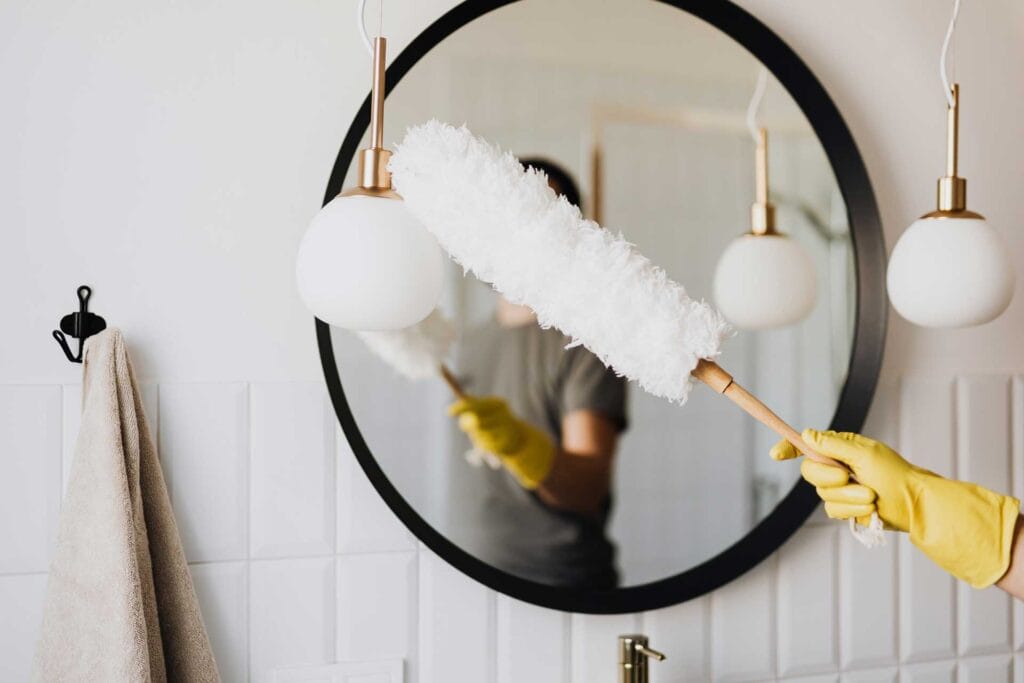 Start dusting with the wall corners and ceilings, making sure there's no pesky spiderwebs or dust build-up. Don't forget the ceiling fan! Clear the tops of pictures, radiators and windowsills first, before moving onto hard surfaces like tables and bookcases. Dust outwards-in – from walls into the nooks and crannies of your TV-stand. Open up forgotten drawers and dust in them too.
#3 Sanitize Electronics & Light Switches
Sanitize all your frequent-touch areas like light switches, remote controls, and hand-held consoles. If you have a table in your living room, don't forget to sanitize and spray this and any other common-use areas too. If you have any drawers with forgotten electronics in them like DVDs or books, wipe these down. Think of anything that's frequently used like toys, coasters or mats and clean these down at the same time.
#4 Hoover Everything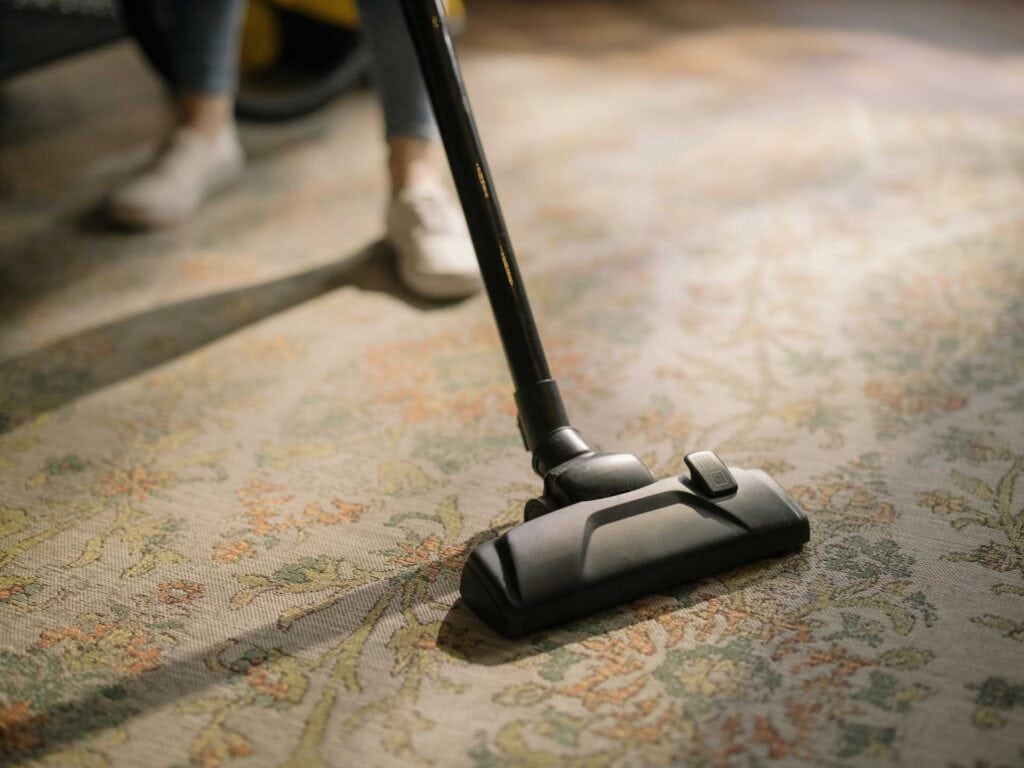 Now you've made space with your initial declutter on step-one, move units like couches and chairs to hoover underneath and around them. Make sure that any hidden corners or exposed areas underneath bookcases and standing units. Once the floor and surrounding units are cleaned, you can also hoover soft furnishings like curtains, carpets and couches.
#5 Clean Your Windows
Once you've hoovered your curtains or drapes using the dust function on your hoover, you can clean the inner and outer surfaces of your windows. Tie your curtains or remove them if possible to avoid them being stained during cleaning. Spray glass cleaner on a microfiber cloth or use a squeegee to avoid smears.
#6 Polish & Shampoo
Now your living room should be cleaned top to bottom, it's time to put a bit of sparkle and shine in your room. Polish your hard surfaces like marble tables or counter tops, shampoo your carpets and beat down (outside) or wash cushion covers and throw rugs. If you don't have time to clean your soft furnishings, then do this on a separate occasion.
#7 Finishing Touches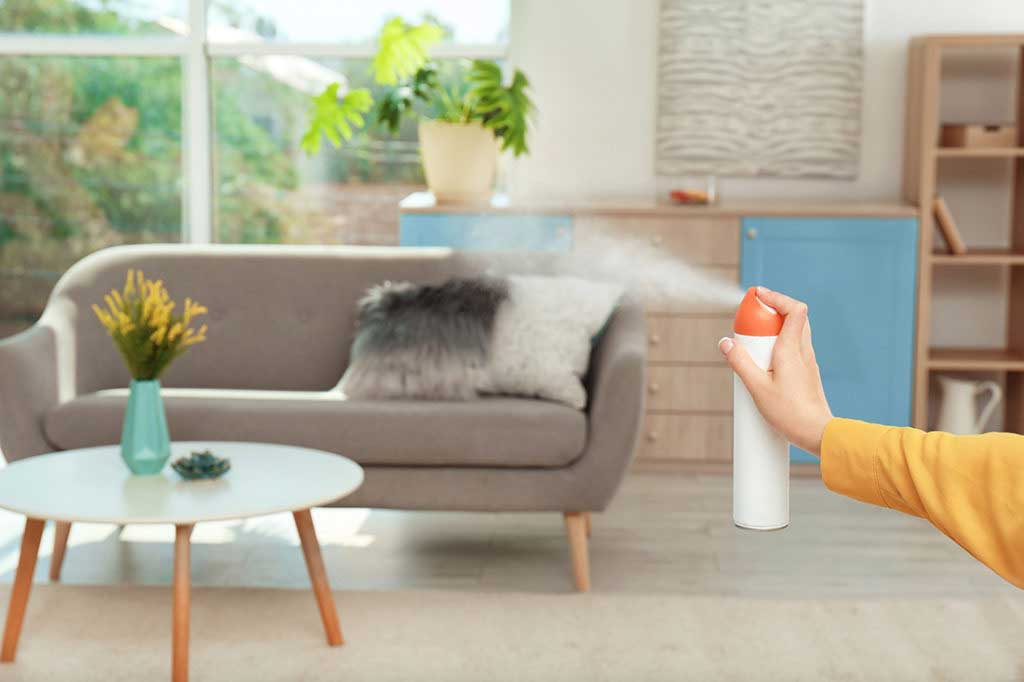 Now your room is clean, it's time to add the finishing touches. Spray your favorite air freshener in the room. Put back all the moved furniture that you've hoovered under and around. Straighten and fluff any throw rugs or pillows, put away the trash and most importantly, store your cleaning items.
Living Room Cleaning FAQs
In addition to our ultimate living room cleaning checklist, here are some solutions to our most commonly asked questions about cleaning the living room.
Why should I clean in this order?
Although dusting first might seem unimportant, if you hoover then dust, you are undermining all the work you did to get debris off your floors. Dusting first moves the debris onto the floor, ready for hoovering.
What if I have too many items to clean?
During step 1, you may find that you have too many items in your living room to clear clutter successfully in 30 minutes. If this is the case, we recommend allocating a separate time to create, keep, donate and recycle piles to make the space easier to clean in the future.
How long should I spend cleaning my living room?
We recommend spending between 1.5 – 2.5 hours cleaning your living room, depending on the size of your home. If you are deep cleaning you should add an extra hour for the clean.
What if I don't have time to clean?
When cleaning your living room, if you don't have several hours to spare, we recommend cleaning in 30 minute chunks of time throughout the week. If you're still strapped for time, talk to us at Go 2 Girls for a quote for your living room clean today.
Are you looking for more advice about cleaning your home? Check out our blog for more cleaning resources or talk to us today. If you want to give your friends the gift of a clean home, why not give a gift card to show your friends how much you care.