Discover Raleigh, North Carolina
Raleigh is the second-largest city in North Carolina, and an essential part of The Research Triangle, being the home of prestigious academic centers like Wake University, North Carolina State University, and other institutions. While living or visiting Raleigh, expect to meet bright, young, and creative people, thanks to the excellent research environment of the city.
However, Raleigh has many other attributes, like lovely views and green areas. Named the "City of Oaks" because of its many oak trees that decorated the streets in the heart of the city, Raleigh is one great place to live and enjoy a comfortable and modern lifestyle. Many residents own their homes, and there's plenty of parks and restaurants to visit.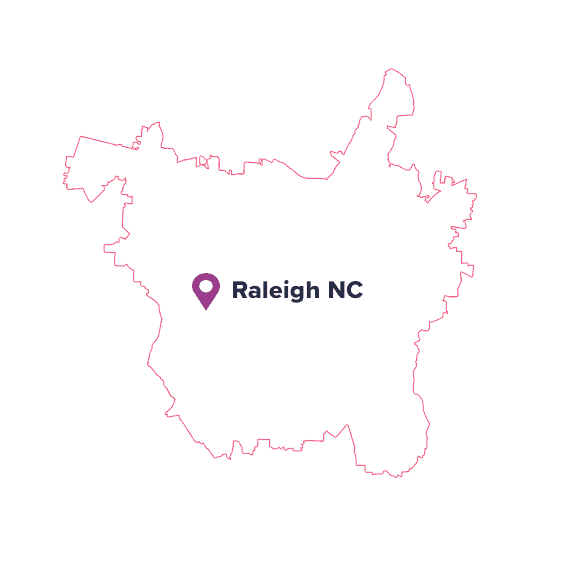 Quality Cleaning Services
Go 2 Girls is here for whenever you need the best cleaning service in Raleigh and surrounding areas. No matter your routine or budget, surely you'll find a service that fits your needs. We offer General Clean service for affordable hourly-rates, Recurring Clean, Custom Clean, and even a Deep Clean that guarantees to leave your home as good as new. Also, our Move In/Move Out Clean will give you a hand during those busy moments when the family is changing residence.
Recurring Maintenance
Imagine relaxing at the end of the day and enjoying a clean, fresh and tidy home.  Treat yourself to our professional service and schedule your Go 2 Girl weekly, bi-weekly or monthly.  Turn your imagination into a reality and never dust a blind or baseboard again!
Deep Clean
Want your home immaculate from top to bottom?  Your Go 2 Girls will detail your kitchen and bathrooms, hand scrub cabinets, baseboards, blinds and much more. So fresh and clean, your home will feel like new again!
General Clean
Get rid of the mess and stress with Go 2 Girls.  We recommend our general cleaning for homes that need a basic clean rather than a deep clean.  We will clean each room in your home from top to bottom and have it sparkling clean in no time.
Custom Clean
If you are looking for a budget friendly option you can customize, this is the clean for you! Bathrooms, kitchen and floors are our most common request.  You set the budget, provide us a list of priorities and your Go 2 Girl will do the rest!  Leave the dirty work to us!
Move In/Out Clean
Moving doesn't have to be stressful when you have Go 2 Girls. If you're getting ready to put your home on the market, we recommend our deep clean.  If your home will be empty, we offer a basic and full move in/out package to best meet your needs.  Take care of the packing and moving and leave the cleaning to us!
In-Home Laundry
Do you spend your weekends catching up on laundry?  Relax and leave the laundry to us.  We will sort, wash, dry, hang, fold and put your laundry away.  This can be a stand alone service with light cleaning or an add on service - you decide!
Spend Time Living in Raleigh
Raleigh is famous for its culinary culture and variety of dishes and restaurants. You can try classic snacks like cake-style doughnuts or go for some crispy snacks like fried lotus root chips. Be sure to visit the Cow Bar, Poole's, A Place At The Table, and Seoul 116.
But, if you want to stretch your appetite, there are much fantastic art and natural places where you would have to walk a lot. Go to the North Carolina Museum of Art and attend the many exhibitions or art galleries. Also, the William B. Umstead State Park is a popular destination due to its 5,000-acre forest, and beautiful trails and lakes.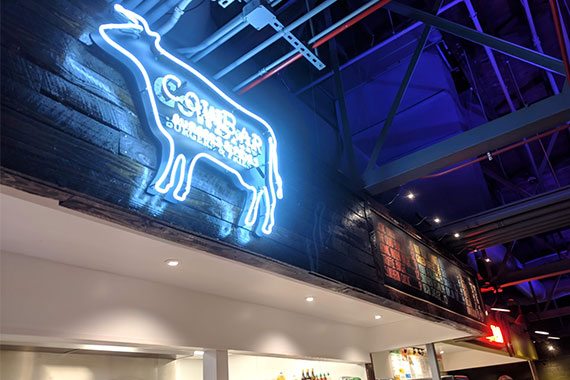 Raleigh House Cleaning Done Right
Cleaning homes is a serious job for us. We know that our clients are putting their peace of mind in our hands. That's why our cleaners are frequently trained and also background checked, and why we deliver a state-of-the-art service. Our Raleigh cleaning service is 100% guaranteed.
Go 2 Girls is a locally owned and operated cleaning company, meaning that all our revenue goes to our community in Wake County, and also we have the flexibility to adapt to all of our client's needs. All Go 2 Girls cleaners are winners! We hire all maids personally, without subcontracting, as other big companies will do. Everyone on our cleaning staff passed background and experience evaluations and received constant training. Our more than 300 five-star reviews speak for us!

Locally Owned
Our owner, Crystal Hamm, started Go 2 Girls with a passion to make a difference in the lives of her employees, clients, and community.  She is proud to operate her business with integrity and character.

Same cleaner EACH TIME
We strive to provide our recurring clients their very own Go 2 Girl each and every cleaning to ensure the highest level of quality. If your Girl is out for the day, no worries, we'll send another amazing cleaner in her place.


Satisfaction Guarantee
Go 2 Girls offers a satisfaction guarantee with every cleaning.  If you see something we missed, simply let us know within 24 hours and we'll gladly return and clean those missed areas!  Your feedback is welcome and allows us the opportunity to improve.

Professionally trained
All of our Go 2 Girls are professionally trained to ensure she knows how to properly clean all the surfaces in your home.  She will arrive in uniform with all the supplies and equipment needed.

Bonded and Insured
For your peace of mind, all of Go 2 Girls employees are thoroughly vetted, background checked and fully insured, and bonded.  We carry general liability and worker's compensation insurance.

5-Star Service
At Go 2 Girls, we strive to go above and beyond to meet and exceed your expectations. Let us show you why we've been voted Best House Cleaner in Wake County year after year. We're proud to have over 350 5-star reviews.
Most Voted Cleaning Projects
No matter the size of time spent, we love each one of our projects because it means that we make a person or family happy. Check some of the most-rated work!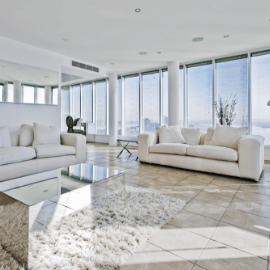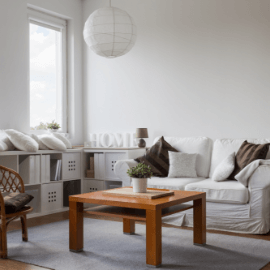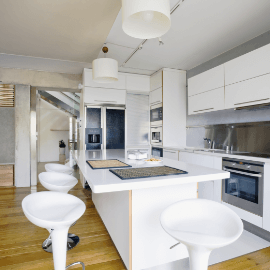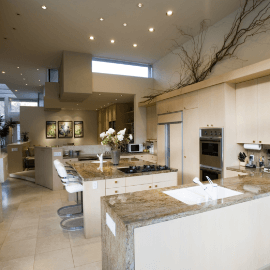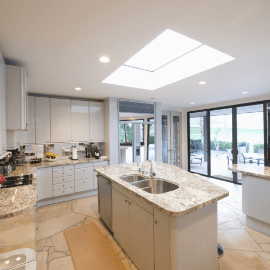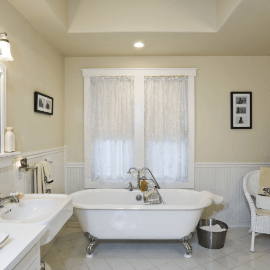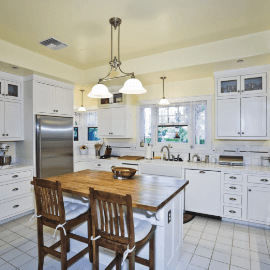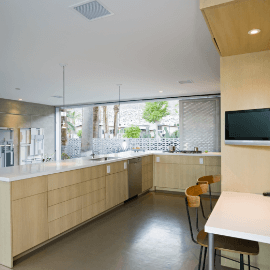 Feedback is highly appreciated because it reminds us why we clean homes, and also we can learn from our mistakes. Read some of the words that our clients have written to us:
We had a great experience with Go-2-Girls cleaning our house! We had Kelli, Alicia and Samantha do a deep clean for 6 hours total and it is absolutely sparkling. I appreciate that they were personable and very detail oriented with their thorough cleaning and they were fine with our 2 big labradors being in the house. As a working mom of 3 kids, I appreciate having my house so clean and plan to have them back again, I highly recommend them!

Laura S. Byrne


September 24, 2019

I recently utilized Go2Girls for the first time, and I will definitely do so again. They did an excellent job with everything and it was so nice not to have to spend time on a beautiful weekend cleaning. They even repaired a picture frame that the cat knocked over and broke a piece off of. So sweet, and definitely beyond what was expected!

Jenn Scott


April 16, 2018

Go-2-Girls came to the house yesterday to do a cleaning for us and WOW... The best cleaning we have ever had. They pay close attention to detail and are very professional. It was nice to be able to leave the house and know when we got back everything would be in it's place and the house would be locked up safely. A+, 5*, can't wait to use them again!!

Morgan Howes


September 8, 2016

Kelli has been our typical cleaner for the past few months and had Tori with her for the past visit (we added more space to be cleaned) and they both were wonderful! It's a lot to deal with kids and everyone being home, plus we even had a new foster puppy. So thankful for those two :).

Katie Irons Dyer


May 20, 2020

This was my first time using Go-2-Girls and Caitlin did a wonderful job. Everything felt so clean and it was great to come home to a freshly and beautifully made bed. Glad I chose such a great group who were also very patient and understanding about directions to my difficult to find apartment!

Mary Margaret Lyle


May 29, 2019

Joni Gallegos


September 3, 2019

Had my first cleaning with Go-2-Girls today, and could not be more impressed! Came home to a sparkling (and clean smelling) house! So glad I reached out to them, and will definitely use them for a long time to come. I am so glad that I can just come home and RELAX - and not worry about what needs to be cleaned. One very happy Mama here! ❤️

Tracy Simmonds Westover


January 21, 2019
Recent Cleaning Hacks & News
Occasionally we post blogs because we want to share with you some of our cleaning experience. All these years, cleaning homes have taught us one or two tricks. Also, we write about our beloved Wake County and other North Carolina cities.
As parents, we know that it is so important for a family to have a place to call their own. With a house being a safe haven for kids, it is important for parents to […]
New year, new life? What if taking those first steps includes getting a cleaning service? Even with Christmas in the rear view – by the time New Year's Eve comes, we are still wrapped up […]
It's the time of the year again! Holiday season is just right around the corner, which means extra cleaning season for your home. We know that holiday season is one the busiest times. Between buying […]
Hire Local House Cleaners in Raleigh
We are ready to deliver the best cleaning service your eyes have seen. Go 2 Girls and trust us with your peace of mind. We cover all Wake County and surrounding. Book your service today!