If there is one area in the home that remains among the most essential to keep clean and sanitary; it is the kitchen. The typical home kitchen is center of life of the home- quite literally. Seeing a drastic change from decades past, our kitchens were usually exclusive mostly to those armed with recipe and responsibility. Now it is the most trafficked space in the house.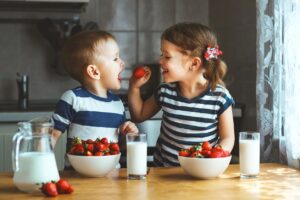 With so many hands in the proverbial pot and the increase of steady much foot traffic- so comes the heightened need to keep the area clean. It may take some time, but you'll finish like a pro.
Keep the horizontal surfaces clean and dry.
The essential parts of a kitchen we want to keep clean include the floor, counter tops, and appliances. These surfaces harbor the most germs; something we want to minimize proximity to what makes the kitchen great- FOOD!
Start high. With clean rags, wipe down your appliances(yes the fridge and stove), then move on to your counter tops, wiping any loos debris to the floor. To keep the floors clean, sweep the floor and follow with a germ killing mopping . Meanwhile, for cleaning the kitchen tops, always set aside some clean rags that are used separately for dusting off the tops as well as damp-cleaning them with the use of a cleaning agent.
Arrangement always matters
Organization is a common theme on this blog- the kitchen is no exception. Kitchens are very often one of the first two impression visitors have of your home. Maintaining this area can help ensure that those first impressions are good ones!
Invest in storage and organizing tools like racks, drawer dividers, and bins; making it easier to store items and maximize space. Don't be afraid to try organizing by how often you use these items. Daily use items and utensils can be stored waist high in your most accessible storage areas. Child safe, specialty appliances and cookware can be stored lower, while you can save space by storing the rarely used items up high.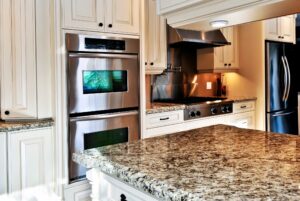 Separate the food from non-food items
Obviously, kitchens are all about food. There are so many methods and gadgets we now use to prepare our meals. Avoid using non storage appliances outside of their design, and make sure they are separate from the food.
For food items, always place perishable items on the chiller part of the refrigerator to maintain some sort of freshness. Leaving them out on the table may cause the food items to lose some freshness and may be prone to foreign materials. Meanwhile, other perishable items that can be stored longer such as fish and meat can be stored on the freezer part. Make sure that you consume them immediately to avoid consuming freezer-burnt meat.
Meanwhile, dry goods such as cereals, processed pasta, and canned goods should be stored in a cool and dry cupboard. Just make sure that these storage areas are well-placed to discourage grow of mold or invite pests like mice and insects.
If it's not good, throw it
The kitchen is all about maintaining a good cycle of food being stored. But sometimes, it2 can be easy to have expired or aged items go unnoticed. this can get in the way of a clean and sanitary kitchen.
For perishables, most fruits and vegetables only last 3-4 days in the chiller before showing signs of aging such as mold and black spots. When you see them, throw them out immediately to avoid contaminating other food items. Meanwhile, meat-related items last a bit longer on the freezer, sometimes up to a month. However, a good quality meat shouldn't last long on a freezer, as it loses the moisture quality of the meat, which then affects the taste.

As a general rule of thumb: throw it out when perishables show signs of rotting and defect, and when non-perishables are beyond out of date and the color/smell/texture have changed afterwards.
* * *
There you have it: simple cleaning tips for your home kitchen that make you a pro! If you're still having a hard time catching up with these tips, why not get in contact with Go2Girls? As one of the best house cleaning companies in your area, kitchen cleaning is right up their alley and can definitely help you maintain a clean and welcoming kitchen for your family and guests.