Thanksgiving is that time of the year where family and friends get together. For sure, you will be busy preparing for everything, from cooking to house cleaning.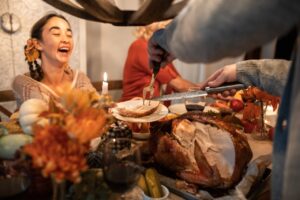 Plan your activities ahead and deep clean your house, from the bedroom to the toilet, kitchen, and receiving area to avoid holiday stress.
If you are a busy bee mom, it is best to start cleaning your house 2 weeks before Thanksgiving. This way, you will not panic because of last-minute clean-up.
Here is your Halloween checklist.
Two weeks before Thanksgiving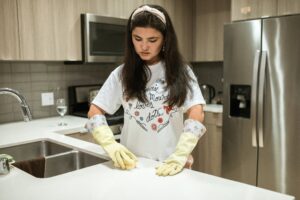 Throw away those expired and forever forgotten leftovers. Clean your refrigerator as you need more space for Thanksgiving food.
Clean the kitchen, stove, and cabinets.
Wash and clean the China wares and utensils that you are going to use.
Declutter that area where you plan to have your guests.
Mop the bathroom.
Mop the living area.
Declutter bedrooms.
A week before Thanksgiving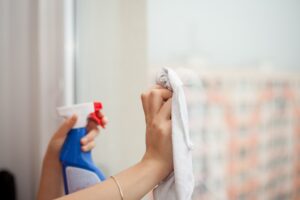 Dust all windows and blinds.
Vacuum the area where guests are received.
Vacuum or brush upholstered furniture.
Polish and wipe wooden furniture.
Deep clean the bathroom or bathrooms that guests will be using.
Clean the exhaust fan, oven, and stove. You don't want to cook in a dirty, smelly kitchen.
A day before Thanksgiving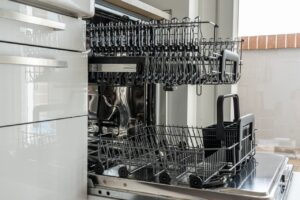 Freshen up the bathrooms.
Mop, vacuum, and sweep floors.
Set the table on how you want it to be during Thanksgiving.
Empty and run the dishwasher.
Put out your decorations and scented candles.
Empty all trash bins.
Thanksgiving Day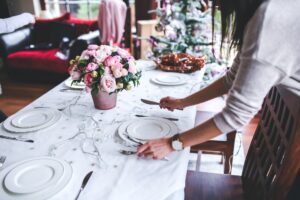 Wipe stove and oven.
Put fresh towels in the bathroom.
Empty all trash bins if it's full after all the cooking,
Rearrange the table if needed.
Wipe the Chinaware and utensils before putting them on the table.
Clear the countertops of any clutter.
Light on a scented candle or spray an air freshener.
Gatherings like this will take much of your time. You don't want to get embarrassed about how your house will smell and look like, don't you?
If you don't have the time to clean and tidy your house, Go-2-girls is here to help you have a spotless home. We are just a dial away.