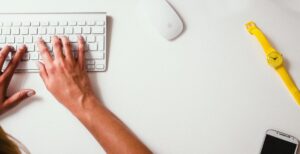 Have you found yourself having top convert your home into an office? With the pandemic forcing into our homes more than we were likely used to, the new normal turned our homes into workspaces. Students and professionals alike have seen their home bases now double as environments where the need to be productive away from the office or classroom.

The good news is there are ways you can tailor your space to be conducive to a remote working environment. As the modern home is no longer just your house but a personal workspace for you to enjoy, here are tips to consider in making that work-perfect home.
Declutter and organize
Let's be honest: in an ideal world our homes are where we can relax and unwind. This may mean that they aren't optimized for productivity and focus. To start, you can use dividers and racks to organize the documents and other paperwork to make your desk much cleaner. There are many options for cable management. From velcro straps, zip ties and cable trays- it can be simple and inexpensive to declutter your work and home space's of those messy cords. Meanwhile, for the tech products, if resources allow, buy separate pouches/bags for them to keep them organized, and then store them in cabinets as well.
Practice keeping things stored unless you need them. This prevents accumulation over the course of the day- making it easier to focus while making the cleanup process lighter at the end of the day.
Comfort always matters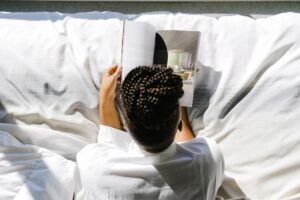 We all know how tiresome it could be to spend the majority of your time staring at your computer screen, and sometimes our backs hurt so much for crouching too much and our hands too weary because of the typing position and constant writing/typing.
An integral part of keeping a clean remote work-friendly home is that there is a sense of comfort being instilled across the members who are engaging in these online activities. For starters, find a better chair to use for your studies. I know this is a bit vague, considering that there are chairs out there that cost a lot, but you can opt out for a chair that is affordable, mobile, and comfortable for the back.
Another thing is to always keep the ventilation ongoing in your house. With someone being just caught up in the heat of work, to be able to breathe properly is also a way to maintain peace of mind while on the clock. To do so, clean up any dust that may have accumulated on your fan or AC, and make sure to vacuum any dust in the room to prevent dust allergies.
Prioritize Open Space
There is a sad stereotype that our modern workspaces are more cramped than ever, considering the fact that it feels that there have been more duties and work ever since the pandemic began. And you're not alone: this then results to a lot of stress and anxiety for all of us folks going on with our daily routine.
This is why it is important to consider that a clean remote-work friendly home has a wide space where folks like us can stroll a bit, relax and perhaps enjoy a bit of quality time for themselves. It could be doing some cardiovascular exercises, reading a book or two, or perhaps just a bit of playtime?
As we've mentioned before, safe space matters inside the home. Start by shifting or even relocating bulky furniture or fixtures in the common area towards the corners. This provides a space to relax and makes it feel less confined. In addition, don't forget to keep the floors clean, remember? Dust it, vacuum it, and sweep it with a broom.
—
Want to make your house a more remote work-friendly one? Consider hiring Go2Girls, as they can help you beat the nook and crannies of your house to get that optimal clean experience. This, in turn, makes your home experience a lot more comfortable in your end!