Do you spend your weekend's wash/dry/fold repeat?  Enjoy your weekends and let us customize a laundry plan for you.
Laundry with Light Cleaning:
We do everything from start to finish: sort, wash, dry, fold, hang and put away. We even straighten your home/provide light cleaning while your clothes are in the wash!
Laundry Only:
You have a pile of clean laundry waiting for us and we fold, hang and put away. If there is time after all the laundry is folded, we straighten, load the dishwasher, vacuum, whatever helps you!
Get a Go 2 Girl Today!
We would love the opportunity to be your Go 2 Girl!  Let us help take the stress from your life so you can focus on what truly matters.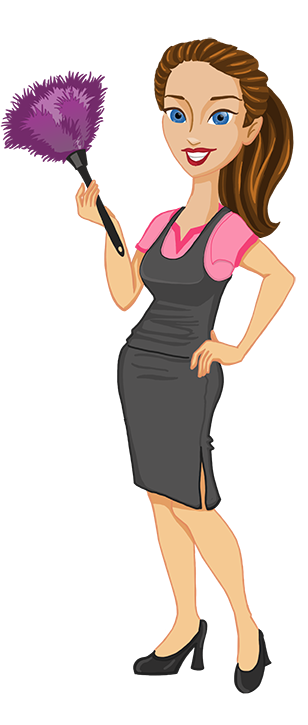 Cornelia was wonderful for a deep clean! 5 stars. I hope to start using her for monthly cleanings too!

Very professional and thorough. Always friendly and courteous.

Professional company looking to offer an exceptional service. These days you don't find great customer service but this company gets it!

Bonnie Thoennes Conforti

3/09/2020

I scheduled a deep cleaning because my house had been pretty neglected for about 3 weeks. We do have 3 hairy dogs. 2 women arrived just before 1pm and started upstairs. I could tell they were about to leave I started to notice a few things had not been done. I'll post picks of after they left. KEEP IN MIND THIS WAS SUPPOSED TO BE A DEEP CLEANING! There was so much not done that it's too much to post in this review. The remedy of the items that were not done was to send someone out Monday to complete them. I had company coming Sunday and didn't really want to leave it undone. They did end up charging me less for the so called deep cleaning however, I paid $270 for a half- done job. The lady tried to make it sound like she was doing me a favor for charging me less but I believe that is a no brainer because half the work was not done. So I paid $270 for a basic cleaning. I would never use their service again and don't recommend them.

Go-2-Girls is GREAT! Theresa and Jessica arrived early, worked hard, were very personable and made the experience EASY! My house is sparkling!!! You will love their services! Can't wait for them to come back!

Alexandra Vick Allen

3/09/2020

Go-2-Girls is the best house cleaning service I have ever used in my 71 years! The staff member that is assigned to me is efficient, thorough & friendly. I couldn't ask for more!

Larry Gregory Kay Gregory

3/09/2020